Who is Display Craft Manufacturing?
Though our heritage is in designing and fabricating custom retail displays, we also provide commercial millwork, custom office furniture manufacturing, and complete installation services to a variety of clients across industries today. Our operation is based in the United States, with our main office and manufacturing facility in Maryland.
Above all else, we know how to innovate and collaborate with a wide range of clients. So, when you're looking to impress your customers with an on-brand retail display, make your employees feel more at home in better-designed office environments, or create an immersive branded experience of any kind, Display Craft is your best resource!
---
Our Uniqueness
We aim to please the customer. We do not measure our success in dollars or awards.
Our gauge is client satisfaction.
This makes our company our clients company.
You need us in NY this afternoon…our truck can be there in 3 hours.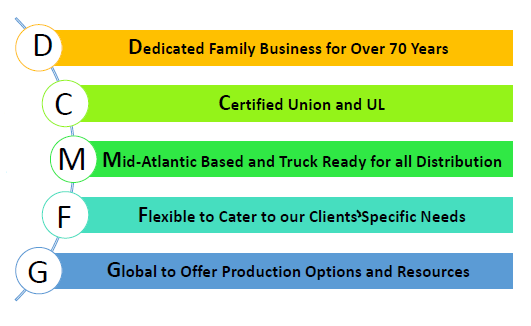 …We are hands-on Managers and Ownersworking on the details of your project.