Do You Know What Your Retail Fixtures Say About Your Brand?
Good visual merchandising in your physical retail store locations can signal so much about your overall brand and the products you sell. And, the right retail fixtures play a significant role in making sure you create the best atmosphere for your customers—one that delights and perhaps surprises, but that certainly inspires purchases while also being unquestionably "on brand."
Today's blog post examines several different types of environments you might want to build in your retail store depending on your branding. We also recommend a few store display fixtures that can help you achieve your desired look, feel, and style.
Fixtures for Upscale or Luxury Retail Displays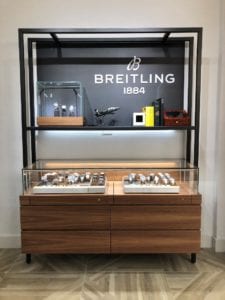 Some merchandisers make the mistake of not considering the product price point when laying out displays of higher-end goods and end up inadvertently creating more of a "discount store" feel by placing too many products close together. Merchandising industry experts agree that allowing for extra "breathing room" around luxury items on display accurately translates their valuable nature for browsing shoppers.
In upscale and luxury retail settings, it's all about making individual items the stars of the show. This is why minimalist displays with lots of clear glass and carefully focused spotlighting tend to be popular.
Case Displays
For the most valuable objects on display, such as jewelry and watches, locking case displays—like this one we created for Radcliffe Jewelers—are both protective and let customers know that the merchandise inside deserves special attention and consideration. Case displays are also an excellent option for cosmetics and high-end fragrance retailers where customers expect to be personally waited on by sales associates.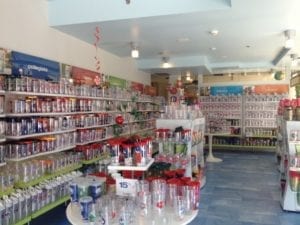 Fixtures for Giftware Boutiques
Gift shops tend to present unique challenges to merchandisers and display designers since product offerings are typically diverse, spanning a wide variety of sales categories. The goal is often to mix up display fixture types to engage customers without overwhelming them.
However, some brands offering specialized products in a single category—like our friends at Tervis—also benefit from retail fixtures that mix it up for the customer. You'll notice that our fabrication and installation work for Tervis made use of several different types of fixtures.
Table Displays
Using freestanding tables to display small collections of merchandise that you want to highlight for a specific reason—such as the fact that they're new items, sale items, or a selection of merchandise that is often purchased together—can be extremely effective.
Wall Displays
In our work for Tervis, wall displays included a lot of shelving to accommodate large quantities of their iconic tumblers in an organized, appealing way. Wall displays can take the form of slats, grids, pegboards, and many more structures, as well.
Choosing the type that works best for your brand can be tricky without help from professional retail display fixture designers. We encourage you to reach out and see how we can help here at Display Craft!
Fixtures for Casual/Fashion Clothing Retailers
For clothing retailers, the visual merchandising strategy typically revolves around making shoppers want to take items into a fitting room to try on. Shoppers also need to be able to quickly find their correct size, of course. This is often best achieved with garment racks of various shapes, sizes, and styles.
Garment Racks
In-store shoppers are familiar with browsing garment racks, but it's essential for merchandisers to keep them well-spaced, so people feel they have enough room to navigate around, between, and through fully stocked racks. Intermingling other display fixtures among garment racks—particularly table displays—can create the perfect clothes shopping atmosphere that's not overwhelming.
Custom Retail Fixtures
It's true that the store displays and retail fixtures we've looked at so far can really work in a variety of environments with a little innovation from creative visual merchandising teams. For instance, you might incorporate certain wall displays in an upscale/luxury setting. Or, you may have garment rack display fixtures in your giftware boutique.
However, sometimes, you need to create a very specific type of display that you can only achieve with totally unique, one-of-a-kind retail fixtures. In these instances, our custom design, planning, and prototyping process here at Display Craft Manufacturing will help you turn your merchandising vision into reality.
Incorporating Tech Elements and AR
As we focused on in our last blog post, augmented reality (AR) has exploded in popularity in retail display since it allows shoppers to experience the physical store environment through their smartphone screens. It's certainly a game-changer in the world of visual merchandising, and offers plenty of opportunity to create delightful and immersive retail experiences—virtual fitting rooms, "smart mirrors," and interactive retail displays, just to name a few—that leave customers talking.
Designing Traffic-Stopping Window Displays
Did you know that eye-catching window displays with lots of movement, bright colors, and even immersive AR features might influence up to 24% of purchases, according to recent market research? With this in mind, your visual merchandising team should certainly not neglect to create custom window displays that entice customers to walk through your doors.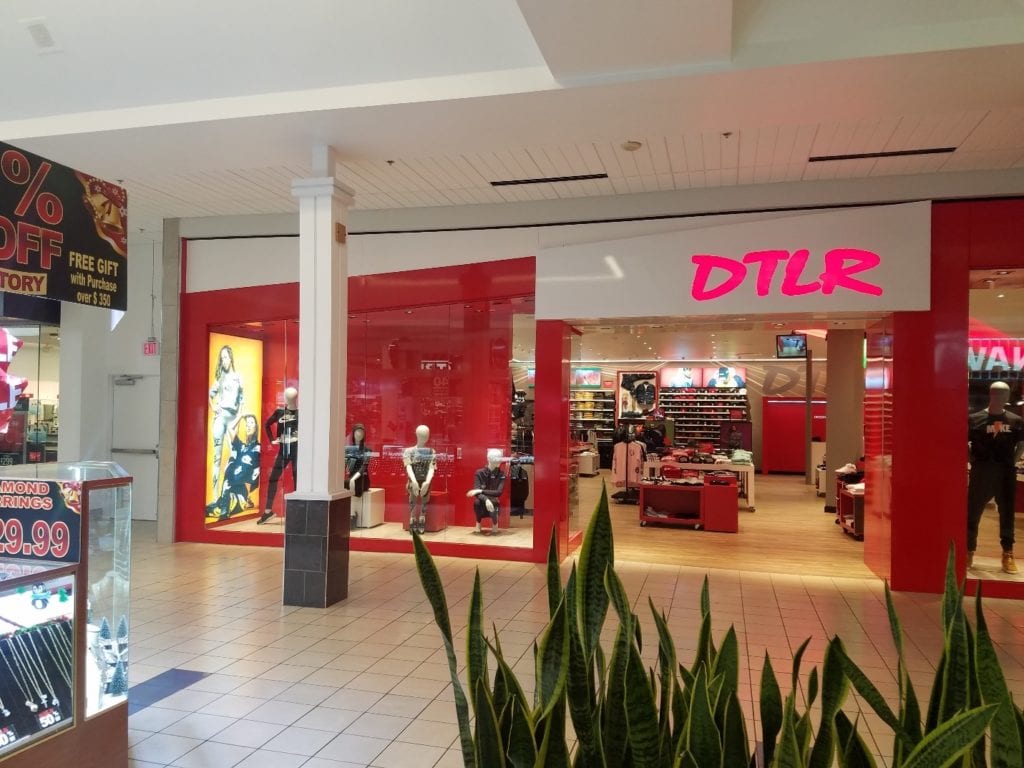 Let Us Help You Get the Most Out of Your Store Displays With the Right Retail Fixtures!
With over 70 years of combined experience among our skilled craftspeople, Display Craft Manufacturing has been designing and building fantastic in-store experiences for three generations. When you're looking to impress your customers with an on-brand retail display on time and on budget, Display Craft is your best resource—a hidden gem right here in Baltimore!
If you've got a new store fixture fabrication project ready to start, or simply need more information about our capabilities to help advance your retail brand, get in touch with us now!